Saint Luke Evangelical Christian Ministries'

Established February 7, 1997
Celebrating Twenty-Four Years Of Evangelizing Christ On The Web!
Welcomes You . . . . . Rev. Dr. David M. Ford, Pastor
But he was wounded and crushed for our sins. He was beaten that we might have peace. He was whipped, and we were healed! All of us have strayed away like sheep. We have left God's paths to follow our own. Yet the Lord laid on him the guilt and sins of us all.
Isaiah 53:5-6 NLT
This site is your church on the web. Please visit often and share your testimonials, prayer requests, and discussion topics.
The First International Church Of The Web is Non-Denominational, preferring to emphasize the Love of our Lord Jesus Christ rather than individual differences of interpretation.
Our church is open to everyone, with official membership and free ordination also available. For information on becoming a member and ordained minister,
Participate in our Fellowship on our Bulletin Board
Visit Our Bulletin Board!
Member Of The International Alliance Of Web-Based Churches
Please Visit Our Chivalric Order
The International Order Of The Knights Of Saint Luke.
Audio Bible
Listen To Emmy Award Winner Stephen Johnston Read Aloud From The Old Testament Or The New Testament.

Click Here To Learn How
Please consider supporting this ministry with a donation, safely and securely, with PayPal.
Visit Our Parent Ministry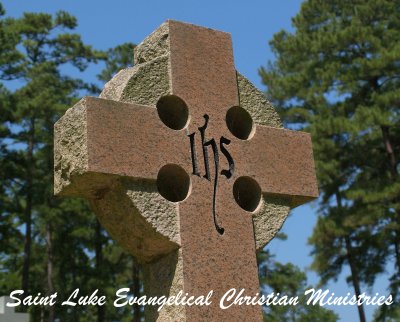 copyright 1997-2022 Rev. Dr. David McMichael Ford
stlukeministries@gmail.com